I personally don't watch Equestria Girls, but I kinda like the music by the Dazzlings from Rainbow Rocks. But between the Dazzlings and LoliRock, I found a few similarities.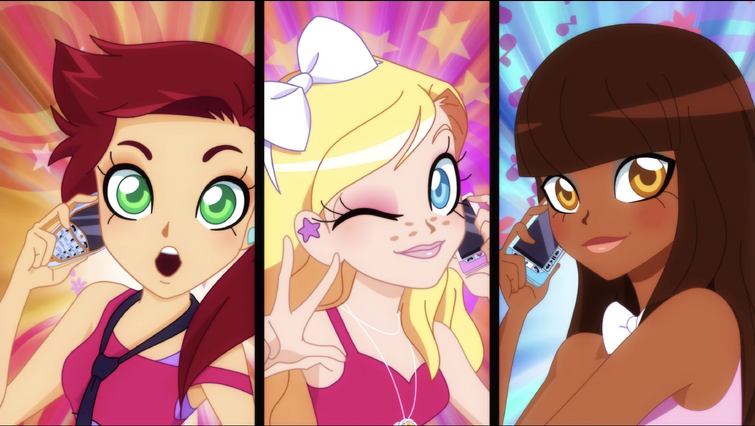 For Iris and Adagio, they are both the leaders of their bands. They both have wavy yellowish/blonde hair and are actually voiced by the same person. With Auriana and Sonata, they both have ponytails and they are the fun/bubbly girl in the group.
I didn't find many similarities between Talia and Aria, but they both seem to act rather 'darker' or more serious. Both bands use magic and have 3 members, but the Dazzlings are evil and LoliRock is on the good side. Plus, LoliRock doesn't have a rival band like the Dazzlings, who are against the Rainbooms. But they still have so much in common! Coincidence?