​                                                                                                First Of all PLZ watch my BFFS YouTube channel, today. I'll tell you the name at the end of the blog. Anyways, since this is my first blog, lets do introductions! :)
My name is Aurrianna, for real it is my name such a lucky girl, Aurri for short. I am french, I was born at Pairs, France, then after like 1 year later, my parents and I moved to Japan where they needed to work for a while, i'm really not sure, then after 3 years we moved to France again for 5 years, ( I'm nine by then) then we said good bye to maman's family, and we went to New york for 3 years (i'm eleven by then). Finnally we left to California, Los Angeles, so far we are at los angles, 3 years. I know that was a long trip. Japan was my favorite trip place we went so far. So, anyways we're moving to Spain then Dubai, after France until well my parents find some excuse to move. Honestly, I would rather stay at France, forever. The Croquembouche is one of the best things there, its this french dessert that has piles of sweet carmal balls. And my family carry it as a family tardition for every person to know how to make that thing by fifteen. I really am not that excited, i'm talking waaaay to much about myself so lets go!
Why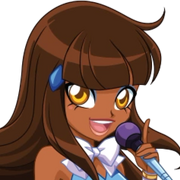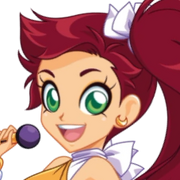 I like LoliRock so much is how its so adventures and you do not know how much i like adventure stuff. I like Aurriana the most. Not only that it was made in France, I still LOVE It!
MORE COMING.
Youtube Channel:
Poplifestars
  Hope u like it, if it does not work, as usual, vist the page ur self!!! ;)
Poplifestars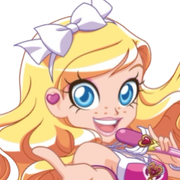 Community content is available under
CC-BY-SA
unless otherwise noted.